Angel Watch dedicates its efforts and resources toward ensuring unparalleled care- giving services coupled with a high-quality activity based learning environment tailored for children. Angel Watch was founded by Shauntrell Thomas, a wife and a mother of two. Shauntrell, a former preschool teacher has a Bachelor's Degree in Psychology with an emphasis on child development and a Masters Degree in Business Administration.
Angel Watch staff maintains yearly state required childcare development courses, as well as CPR and First Aid training. Most importantly our staff posses a heart's desire to nurture children. Every staff member is dedicated to creating a positive learning foundation for our young learners.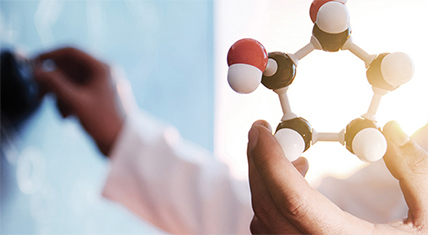 "Hugs can do great amounts of good, especially for children."
— Diana, Princess of Wales
Curriculum Objectives
Angel Fish  (6 weeks to 1 year old)
AWA, understands your new baby is the most precious person in your world and we treat and love them with the same love we give our own children. We understand the delicacy of this age of development and treat each infant with tenderness. During this early stage of development. Our purpose is the safety and needs of the infants and the parent's confidence that their babies needs is being taken care of in the most loving way
Blow Fish  (12 mos. to 2 years old)
Congrats the first milestone has been reached, 1 years of age! Your baby is no longer an infant and have become curious about his or her surroundings. This stage is where they begin to explore and investigate their world. Our Blow Fish teachers love this stage of curiosity and often encourage it. This is the stage where we begin to introduce colors and shapes.
Snapper  ( 2 year Potty Training Class) 
Selfawaress and Independence is beginning to sprout in this age group.  Our Snappers are more physically, cognitive and  developmental aware. Their social skills are forming. They are working towards academic goals such as letter recognition, letter sounds, numbers, and shapes. They are also learning manners, how to work independently,  social cues, and playground politics. Our Snapper program was designed to meet the unique needs of two year olds.
Guppies (3, 4 & 5 year olds)
Our 3, 4 & 5 year olds are fully potty trained and learning the rules of a structured classroom. They're grasping learning concepts daily and building on their core academic skills. Learning to read, write and count is what this class is all about. Ensuring this age group leaves AWA prepared for big kid school is our primary goal.
Rockfish (Before and After School Care)
Our Rockfish Class is first provided with the opportunity to relax while enjoying snack. Shortly after, our teachers assist with homework and then provide them with age- appropriate activities in a safe and secure environment that allows children to be children.
3:00 p.m. – 3:30 p.m. Students Arrive

3:30 p.m. – 4:00 p.m. Snack/Juice Provided

4:00 p.m. – 5:00 p.m. Homework Assistance

5:00 p.m. – 5:45 p.m. Center Play/ Outside Time 

5:45 p.m. – 6:30 p.m. Pick-up Time