Educating and Empowering Young Learners
Angel Watch Academy's mission is to educate and empower young learners through daily lessons and play. This week, we achieved that mission with our "Taking Care of Yourself" unit. During this unit, our angels learned about proper dental care, keeping private parts private and proper hand washing. Each portion of the unit plunged deep into self-grooming, privacy, and healthy habits.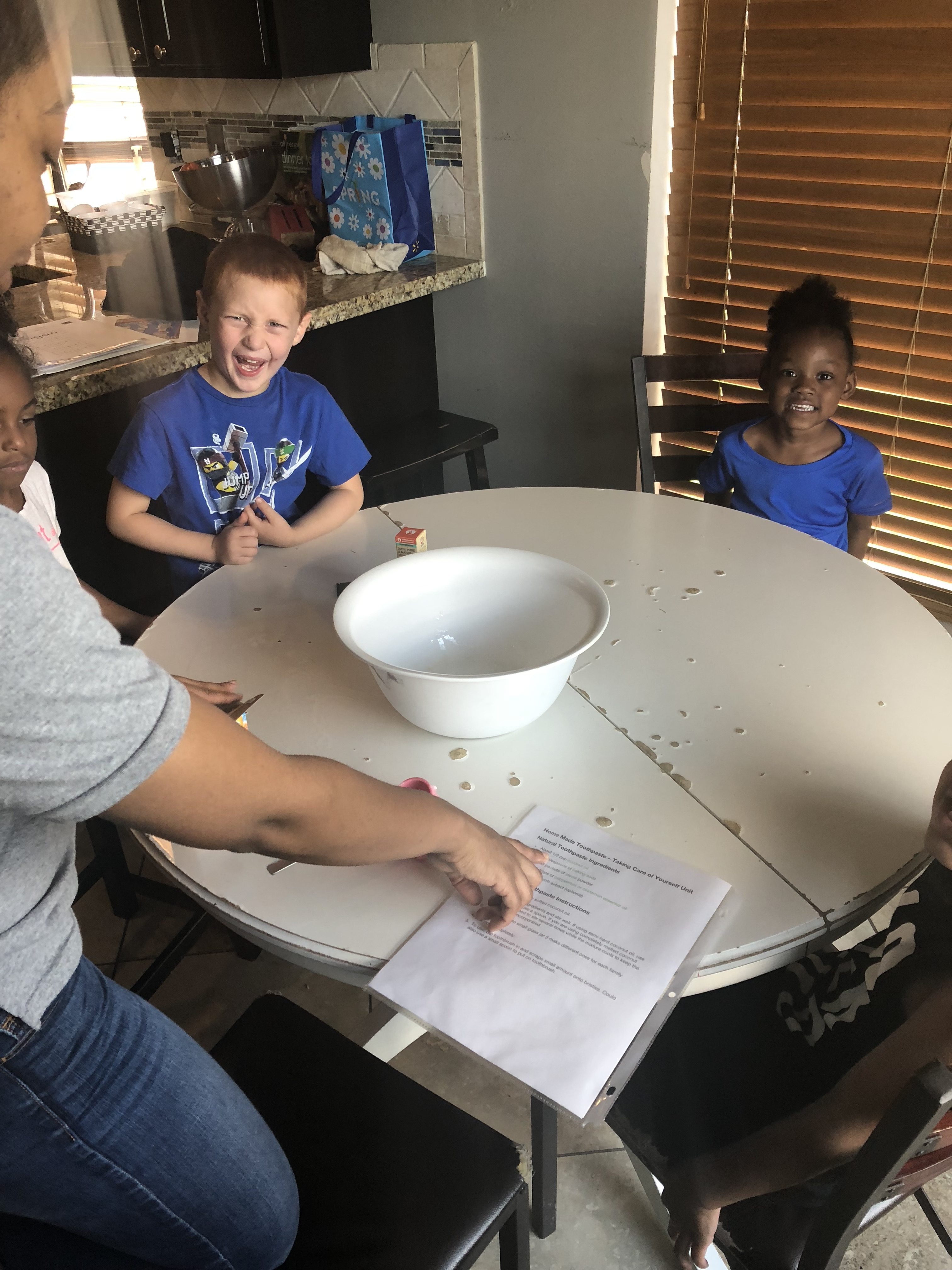 Dental Hygiene
The children most enjoyed the dental hygiene portion of the unit. They each cheerful described their toothbrush and the color of their toothpaste. However, our biggest and most exciting highlight of this unit was during large group. During large group, each child made their very own homemade toothpaste. The children mixed baking soda, peppermint essential oil, and coconut oil. Just like typical children, they all wanted to taste their creation. The looks on their faces after tasting the toothpaste was priceless! Let's just say their homemade toothpaste wasn't that tasty.
During the Dental Hygiene unit, we also discussed how long you should brush, the importance of brushing your tongue and flossing. Dentists recommend flossing between teeth daily, and as little hands develop, it can be challenging for them to handle a strand of floss wrapped around their fingers. During large group, we examined and discussed the different mechanisms used to floss. Each child practiced flossing with mint flavored string floss and with a colorful handheld flosser.
Teaching the importance of healthy habits in a fun and interactive environment educates and empowers children. Equipping them with the knowledge and confidence they need to make healthy decisions and develop healthy habits.
Shauntrell Thomas, MBA
www.angelwatchacademy.com
Whether it's making sure that families have access to quality health care and child care or making sure that our children receive the best educational opportunities we can give them, we must remain committed to these needs because our children are our future.
– Blanche Lincoln